Phone:
(949) 943-1700
Hours:
Monday - Friday: 9am-10pm
Saturday: 9am-8pm
Sunday: 10am-8pm
Massage Services
Massage Services in Irvine
If you're an individual who has been dealing with nagging pain or the overwhelming stress life can bring, a massage is just what you need. When you need to decompress and restore your sense of wellbeing, there's no better place to start than with our Irvine massages.
Our team of licensed massage therapists possesses massage expertise that's second-to-none. From classic muscle relief to injury rehabilitation, we have massage solutions that fit just about any situation. The expert massage therapists here at Irvine Massage are great at listening to your needs and providing a solution that's bound to bring nothing less than the best results.
When you book your massage, you can count on us to recommend just what you need in order to experience ultimate relief and comfort. It's why we're rated the top massage service Irvine has to offer. When you visit our massage therapists, you know you're in good hands. Guaranteed.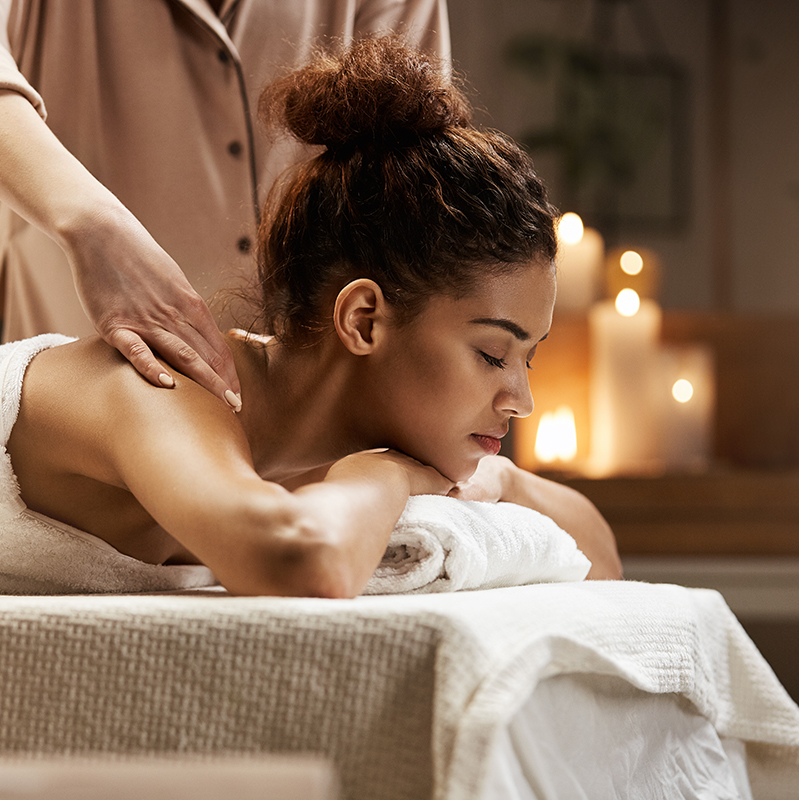 Find The Right Massage For You
Irvine Massage Packages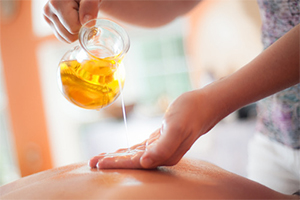 Swedish Massage
Swedish massages are excellent at soothing and relaxing aching and sore muscles. Utilizing long strokes with varying pressure, Swedish massages are optimal for providing relief for those with muscle tension and pain and are a great way to unwind and restore your sense of wellbeing.
Often referred to as a classic massage, the Swedish massage is among the most common forms of massage therapy. Whether you're looking to simply relax and decompress or simply relieve muscle knots and tension, the Swedish massage covers a multitude of situations. The Swedish massage is also an ideal choice for those who have never had the privilege of enjoying a professional massage. 
Typically, the traditional Swedish massage is meant to soothe muscle tension and create total relaxation. Our Irvine massage therapists utilize several different types of movements and techniques that are aimed at reducing stress, muscle pain, tension, and relieving pressure.
The typical motions involve long, connective strokes that go with the blood flow of your body, which helps improve blood flow/circulation and flexibility. Swedish massage also helps with easing tension all throughout your body. The pressure involved consists of kneading, tapping, deep circular movements, and vibration. If you're looking for a classic way to unwind and decompress, a Swedish massage is just what you need.
There are several benefits that come with having a Swedish massage. They include relaxed muscles, improved blood flow, increased blood oxygen levels, and they are also great for relieving stress. If you experience muscle tension, Swedish massages can also help alleviate cramping, loosen joints, and stimulate healthy blood circulation. This is great for those who are experiencing arthritis, back pain, rehabbing an injury, and more.
Swedish massages are ideal for anyone who deals with long periods of sitting, has back pain, or suffers from frequent tension headaches. Before your Swedish massage begins, your massage therapist will consult you and ask about any trouble areas you may have. Once they're fully informed, they'll be able to help you relax and improve muscle aches in no time.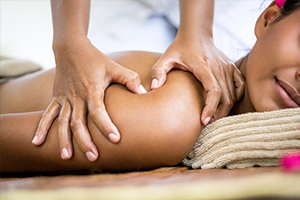 Deep Tissue Massage
Sometimes muscle tension and aches can be so deep that a simple massage won't cut it. You need something more focused and firm. That's where deep tissue massage comes in. Deep tissue massages can help provide relief from chronic pain and tight muscles. Unlike a Swedish massage, deep tissue massage involves more pressure and a bit more focus on specific areas. You can expect slower strokes that target deeper muscle layers and connective tissue. Although deep tissue massages are great for providing pain relief, they're also a great way to unwind and relax.
Our massage therapists are experts when it comes to deep tissue massage. Each one holds expertise that's unbeaten by any other Irvine massage service. You can count on us to work thoroughly through any tension you're having, allowing you to enjoy tension and pain relief that's nearly life-changing. What more could you ask for? If you're experiencing chronic muscle pain, get in touch with us today for your deep tissue massage. We'll make sure it's the best decision you've ever made.
Deep tissue massage is similar to a Swedish massage. However, it leverages extra pressure and focuses on specific areas of the body in order to alleviate deep muscle pain and relieve tension on the connecting tissue. Deep tissue massages are excellent for those who have more than a simple ache. They're ideal for individuals who may be dealing with deep cramps and tension that can't be worked out on the surface.
Because they're more thorough and require a deeper touch, you may feel sore for a day or two after experiencing a deep tissue massage. There are several ways to remedy this, including using a heating pad. In any event, the pain from a deep tissue massage is only temporary and the benefits far outweigh the possible soreness.
There are several benefits to having a deep tissue massage. They aren't only just therapeutic and relaxing, but they also help relieve pain from musculoskeletal issues and repetitive muscle strain. They're a great choice for providing pain relief to those who suffer from poor posture issues and those who may have suffered a sports injury.
If you're an athlete or simply deal with chronic pain on a regular basis, deep tissue massage can help alleviate some of the symptoms that pop up. They're also great for treating muscle and tendon injuries and can provide excellent relief for stiff joints. Essentially, deep tissue massage is a great option for those who deal with more than minor aches and muscle tension.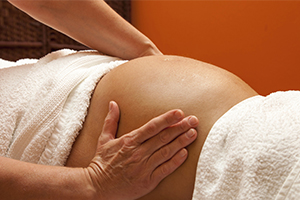 Prenatal Massage
Prenatal massages are a great choice for expecting mothers who are out of their first trimester. If you're experiencing aches and pains that are common with pregnancy, a prenatal massage can help you unwind and find excellent relief.
The certified prenatal massage therapists here at  Irvine Massage carry a wealth of knowledge when it comes to providing prenatal massages. They are experts who understand the proper way to position and support a woman's body during the massage. You can count on us to properly modify our techniques to accommodate your comfort and find ultimate relaxation.
Prenatal massages are designed to help expecting mothers out of their first trimester relieve common aches and pains that are associated with pregnancy. During the massage, you will lie on your side or back with pillows to ensure optimal comfort throughout the massage. During the prenatal massage session, the licensed massage therapist will utilize relaxing strokes similar to those of a Swedish massage. You can expect a focus on the areas that typically experience discomfort during pregnancy, such as the hips, legs, and lower back.
Although aches and pains are common with pregnancy, that doesn't mean there's no way to naturally treat them. Our prenatal massage therapists are experts when it comes to providing moms-to-be with a new sense of well-being and relief from the physical discomfort pregnancy can bring. You can expect our team to ensure your comfort during the session. When you come to Irvine Massage for a prenatal massage, you can expect nothing less than the best.
Naturally, prenatal massages help relieve pain and aches that are commonly associated with pregnancy. However, they're also excellent for decreasing swelling and alleviating overall stress. The relaxation that comes with a prenatal massage can also help reduce your anxiety and improve your sleep as well.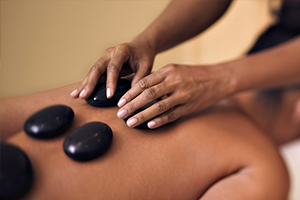 Hot Stone Massage
If you've ever wanted to double-down on a Swedish massage or deep tissue massage, a hot stone massage is just what you need. Hot stone massages are a type of massage therapy that involves the use of smooth, heated stones. The heat from the stones helps to relax the muscles, making it an ideal treatment for people who experience muscle tension or pain. Hot stone massages are also known to promote better circulation and reduce stress levels.
Hot stone massages typically last for 60-90 minutes. During that time, the therapist will place the heated stones on specific points along your back, neck, and shoulders. They may also use stones to massage your hands, feet, or other parts of your body.
After the massage, you should feel relaxed and your muscles should be loose and free from tension. You may experience some soreness for a day or two after the massage, but this is normal and will dissipate quickly.
A hot stone massage incorporates heated, smooth, flat stones along with several techniques from a Swedish massage or deep tissue massage (your preference) in order to alleviate deep muscle pain and tension.
During the hot stone massage, your massage therapist will typically use basalt stones to alleviate pain and pressure. These stones are great because they remain hot for a long period of time, which ensures constant relief throughout the session.
Our licensed massage therapists use a temperature-controlled stone heater that keeps the stones at a nice, comfortable heat level. This will allow not only consistent heat distribution but also provide consistent relief throughout the session. You can expect the stones to be placed along your spine, palms, chest, face, as well as other areas depending on where your source of discomfort is originating.
There are several benefits that come with a hot stone massage. Because they often involve parts of a Swedish massage or a deep tissue massage, you can expect exceptional pain and stress relief.
The heat from the hot stones helps loosen tight muscles and ease tension. While the gliding pressure of the stones helps promote relaxation. Additionally, the message can help reduce stress, promote an improved sense of well-being, and also help improve your circulation.
Hot stone massages are beneficial to anyone suffering from chronic pain or stress.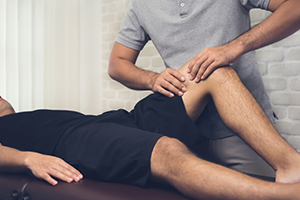 Sports Massage
Athletic training is a great way to improve your health and curb certain medical conditions. However, athletic training also carries the risk of injury. Sports massages are a great way to help remedy the pains and cramps that can come from athletic training. Additionally, sports massages are great for rehabilitating athletic injuries alongside proper medical treatment.
Whether you are just starting out in your athletic pursuits or are a seasoned veteran, a sports massage can help you take your performance to the next level. If you have suffered a recent injury, a sports massage can also help accelerate the healing process. And even if you are not currently injured, regular massages can help prevent injuries from occurring in the first place. 
Our massage therapists are highly experienced when it comes to providing sports massages. With proper pressure and a knowledge of anatomy, we can help remedy the pain and discomfort that comes from athletic training and training-related injuries.
Sports massage is a type of massage that helps relieve pain, reduce stress, and improve range of motion. It is often used by athletes to prepare for or recover from athletic events. Sports massage can also be used to help with other conditions such as arthritis, carpal tunnel syndrome, headaches, plantar fasciitis, and shin splints.
Sports massage works by applying pressure to the muscles and tissues in the body. This pressure can help to increase blood flow and reduce inflammation. Sports massage can also help to improve flexibility and range of motion.
A sports massage can be extremely beneficial for athletes of all levels. By helping to improve circulation and flexibility, and by reducing muscle tension and soreness, a sports massage can enhance athletic performance and aid in the prevention of injuries. Speed up the recovery process following an injury Promote relaxation and stress reduction.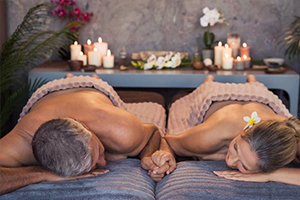 Couples Massage
There's no better way to spend time with your significant other than opting for a couples massage at Irvine Massage. Enjoy all the benefits of a relaxing and soothing massage with the one you care about the most. What more could you ask for?
Our massage therapists will work with both of you to help cater to your specific massage needs at the same time. This is not only a great way to relax, but it's also great for helping couples develop a strong bond.
You can count on the licensed massage therapists at Irvine Massage to help you and your partner unwind and discover new depths in your relationship.
A couples massage is a wonderful way to relax and rejuvenate with your partner. During a couples massage, two people receive massages at the same time in the same room from two different therapists. This can be a great way to connect with your partner while enjoying the benefits of massage therapy.
As implied, this means that either of you can have your own unique and specific massage all while enjoying comfort, stress relief, and tranquility together.
There are many benefits to getting a couples massage, including reducing stress, improving circulation, and relieving muscle tension. Massage therapy can also help improve sleep quality and reduce anxiety. If you're looking for a way to reconnect with your partner and enjoy some relaxation, a couples massage may be right for you.
You're In Good Hands
Best-Rated Irvine Massage Therapy
Whether it's been a long week of work or athletic training, or you've been letting muscle pain and cramping control your life for too long, our massage therapy services are here to help. Irvine Massage proudly provides the best massage therapy Irvine, CA has to offer.
Our team of expert massage therapists carries countless years of expertise when it comes to providing specialized massages. With a wealth of knowledge, we have a remedy for just about any situation. If you're in need of pain relief, decompressing, stress relief, or just need time to clear your mind, we've got you covered.
When you need to restore your sense of well-being and rejuvenate yourself, look no further than Irvine Massage. Our team is ready and able to help you reach new levels of relaxation that are specifically targeted at your needs. Get in touch with us today to book your massage session.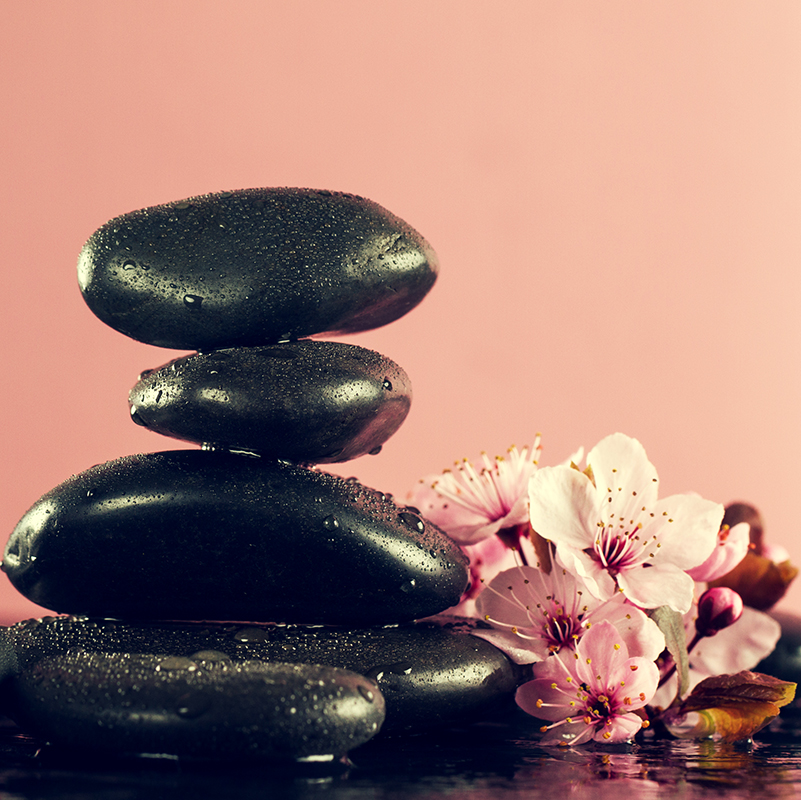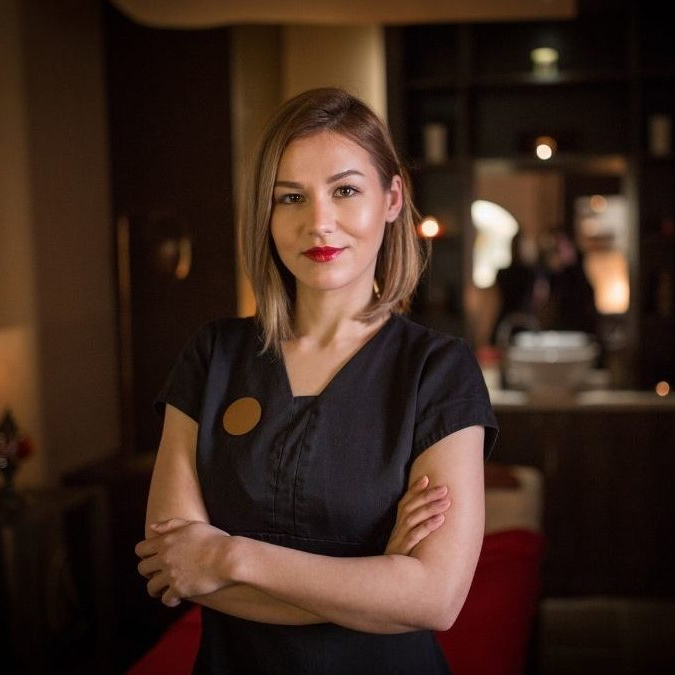 Why Choose Us?
Massage Therapists That You Can Count On
If you're looking for massage therapy, you expect more than a mediocre experience. After all, achieving relaxation and relief from stress and pain need to be taken seriously. You need the best massage therapist Irvine has to offer. That's where we come in.
Irvine Massage has the best massage therapists that you can count on when you're in need of relief. Our team takes your needs seriously. As such, we're dedicated to providing unbeatable massage therapy that you can count on as a go-to solution for pure serenity.
The team here at Irvine Massage has unmatched experience and strives to provide massage services that are second-to-none. Through the years, we've helped countless guests relax and refresh themselves with massages that are designed to get phenomenal results.
When the pressures of everyday life have you feeling overwhelmed, come by and enjoy what we have to offer. You can count on us to help you work the stress away with our stellar massage services.
Professional Staff
Our staff are all experts in massage therapy. With a combined experience that's unmatched by any other day spa, you can depend on us for expert relief.
Wellness Experts
Our staff cares about what's important to you. We devote our energy into not only providing physical relief, but also helping you attain a better sense of wellness.
Your Needs Come First
We're not happy unless you are. We dedicate ourselves to helping Irvine residents experience the first-hand benefits of our massage and spa services.
Reap The Benefits
Membership Privileges
Essential
$99
1 Essential Treatment per month
$129 REGULAR PRICE, $30 SAVINGS
Massage
Signature | Maternity – 60 min.
Premier
$129
1 Premier Treatment per month
$159 REGULAR PRICE, $30 SAVINGS
Massage
Signature | Maternity – 80 min.
Salt Stone | Deep Tissue | Sports – 60 min.
Ultimate
$149
1 Ultimate Treatment per month
$179 REGULAR PRICE, $30 SAVINGS
Massage
Signature – 100 min.
Salt Stone | Deep Tissue | Sports – 80 min.
Kick Back & Relax
What to Expect From Your First Massage
Whether you're experienced with receiving massages or are completely new to it, we want to ensure your visit is the best you could ask for. The team of massage therapists here at Irvine Massage loves providing a soothing, welcoming environment for everybody. If you're looking to decompress or need pain relief, we have solutions for everyone.
We understand new experiences can be stress-inducing. We want you to know that we'll make your visit nothing less than amazing and comforting. You'll work closely with your massage therapist to explain what kind of massage you need. If you're not sure, we can do a quick consult and recommend a massage that best fits your needs.
Once your massage begins, kick back, relax, and let us help you melt the stress and pain away with our superior massage services. If you're ready to enjoy our relaxing and tranquil environment, get in touch with us today.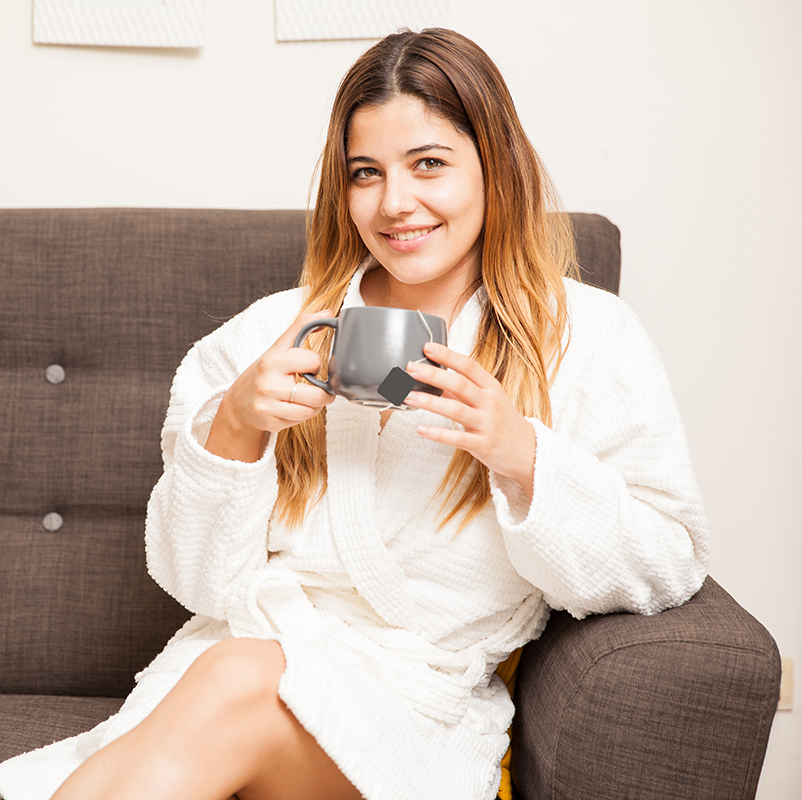 What Our Customers Say
Customer Reviews
With decades of experience and a passion for wellness, our staff has helped countless residents of Irvine with their massage and spa needs. It goes without saying that we've heard a thing or two about our service. Whether it's from a first-time visitor or a repeat customer, we always aim to deliver an experience you can't live without. Don't take our word for it, though – have a look at what some of our happy customers have to say about our massage services.
Irvine Massage is hands down the best massage therapist in Irvine. After dealing with several different Irvine day spas, I picked up a membership here and I couldn't be happier. The staff is always friendly and knowledgable, and they work magic whenever I'm there. I feel like a completely different person after every visit!
This is my favorite massage therapist in Irvine. I spent so much time trying different day spas and massage therapists and I wish I would have found Irvine Massage sooner! If you want the best day spa experience possible, do yourself a favor and visit Irvine Massage. It was easily one of the best things I've ever done for myself.
I train fairly often – usually pretty vigorously too – and was dealing with some pretty achy joints and stiff muscles. A friend of mine recommended Irvine Massage. Their sports massage is like a miracle. I feel totally recovered after a session and could not believe what a difference it made.
Let's Get Started
Book Your Massage Today
What more could you ask for? Your first step to enjoying a relaxing and rejuvenating experience is only a click or a phone call away. Our team of massage therapists is passionate about helping our guests work away their tension and stress with our top-notch massage services.
Whether you need deep tissue work or simply want to enjoy the serenity of our spa, we have everything you need under one roof and we're eager to help you enjoy the benefits that await you.
The best way to book your visit is by telephone. However, we also accept online bookings. Simply reach out and contact us and we'll have you one step closer to feeling amazing once more.