Phone:
(949) 943-1700
Hours:
Monday - Friday: 9am-10pm
Saturday: 9am-8pm
Sunday: 10am-8pm
Irvine Facial Services
The Best Facials Irvine Has to Offer
Facials help with more than aesthetics. They can help you feel rejuvenated and refreshed and boost your confidence tremendously. When you look great, you feel great. That's exactly what we promise here at Irvine Massage.
If you're looking for the best facial in Irvine, look no further than Irvine Massage. Our experienced and skilled estheticians will customize each facial to suit your specific needs and skin type. Whether you're looking to combat acne, reduce wrinkles, or simply want to relax and rejuvenate, our facials will leave you feeling refreshed and beautiful.
Irvine Massage's facials are perfect for anyone looking to improve their complexion. Our experienced and skilled estheticians will customize each facial to suit your specific needs and skin type. Whether you're looking to combat acne, reduce wrinkles, or simply want to relax and rejuvenate, our facials will leave you feeling refreshed and beautiful.
Find The Right Facial For You
Irvine Facials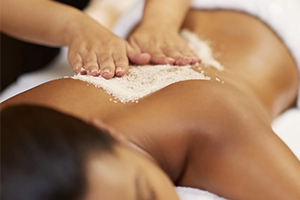 Back Facial
A back facial is a luxurious way to pamper your skin and give it the attention it deserves. The treatments begin with a deep cleansing of the back, followed by exfoliation to remove dead skin cells and promote cell turnover. Back facials combine a massage to relieve tension and a nourishing mask that leaves your skin feeling refreshed and radiant.
The benefits of a back facial go beyond just improving the appearance of the skin. Regular treatments can also help to reduce stress, ease muscle aches and pains, and improve overall circulation. If you're looking for a way to relax and rejuvenate, a back facial is a perfect solution.
Seaweed Facial
There's nothing quite like a seaweed facial to make you feel refreshed and rejuvenated. Seaweed is packed with nutrients that are great for your skin, and a seaweed facial can help to restore balance and moisture.
If you're looking for a way to improve your complexion and give your skin a boost, a seaweed facial is a great option. Seaweed facials can be beneficial for all skin types, but they are especially helpful for those with oily or combination skin.
A seaweed facial can help to deep clean your pores and remove impurities from your skin. Seaweed is also naturally hydrating, so it can help to plump up your skin and give you a healthy glow.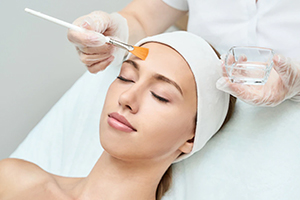 Glyco Peel Facial
Are you looking for a way to improve your complexion and give your skin a more youthful appearance? Glyco peels can do just that! A glyco peel is a type of chemical peel that uses glycolic acid to exfoliate the skin. This type of peel can help to improve the appearance of wrinkles, fine lines, age spots, and acne scars. Glyco peels can be done in a series of treatments or as a one-time treatment.
The best part of a glyco peel is that it is gentle enough to use on all skin types, including sensitive skin. Glyco peels can be done in a variety of strengths, so you can choose the right peel for your individual needs. If you are looking for a way to improve your skin's appearance, glyco peels are a great option!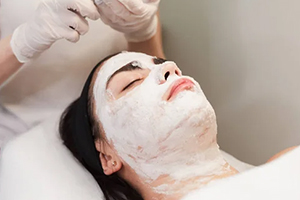 Pore Refining Facial
Your pores are the tiny openings in your skin that hair follicles grow out of. They can become clogged with sebum, dirt, and dead skin cells, which can lead to blackheads, whiteheads, and acne. A pore-refining facial is a type of facial that helps to cleanse, exfoliate, and purify the skin. This type of facial can help to reduce the appearance of pores, as well as help prevent future breakouts.
When it comes to getting a pore refining facial, there are a few things you should keep in mind. First, make sure to choose a qualified esthetician who has experience performing this type of facial. Second, be sure to follow all aftercare instructions, as this will help to ensure the best results.
We Help You Defy Aging
Best-Rated Irvine Facials
When Irvine residents need to refresh their skin and begin anew once more, they know they need the best esthetician they could ask for. That's where we come in. Our team is proud to provide the best-rated facials Irvine has to offer. Whether you're looking to relax or peel back time, our facials will help you restore your youth.
What sets our facials apart from the rest is our passion and commitment to providing the best possible experience for each and every one of our clients. We believe that when you look good, you feel good. And we want to help you feel your best.
Working with our top-notch estheticians is sure to leave you feeling great. Our team strives to provide facials that surpass your expectations, and we thrive on making our guests happy when they visit us for their facial services.
Find out what all the buzz is about and book your facial today. We'll make sure your only regret is not doing it sooner. We guarantee it.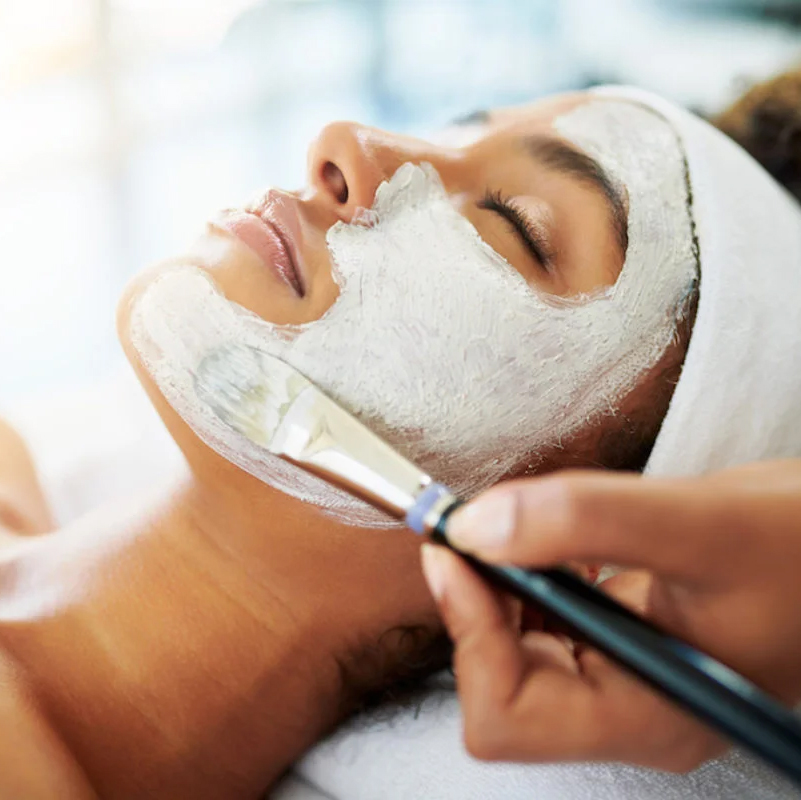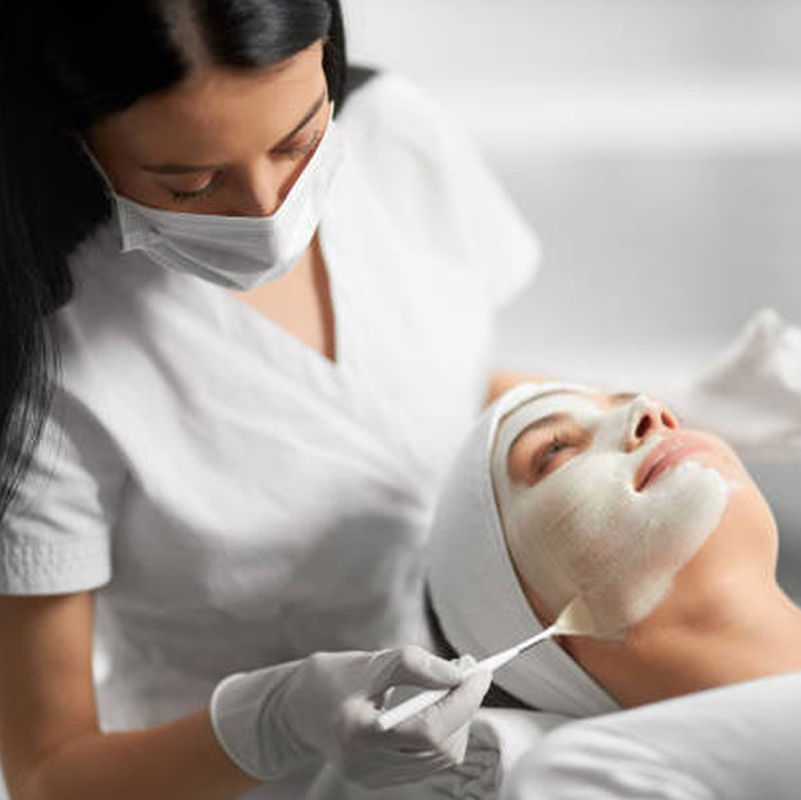 Why Choose Us?
Estheticians Irvine Loves
When it comes to choosing a facial, you want to choose a provider that can give you the best possible experience. Here at our spa, we specialize in providing top-notch facials that will leave you feeling refreshed and looking your best. We use only the highest quality products and our experienced staff will make sure that your facial is customized to meet your specific needs.
Choosing Irvine Massage for your next facial means you're putting quality above all else. Our facials are perfect for those who want to improve their skin tone and texture, reduce the appearance of fine lines and wrinkles, get a deep cleanse that removes all traces of dirt and impurities, rejuvenate and refresh their skin, and relax and unwind in a calm and soothing environment.
We would like to welcome you to our spa with open arms. When you visit Irvine Massage for your facial needs, you can expect to look great and feel amazing shortly after. There's no other spa in Irvine that takes your facial needs as seriously as we do. Guaranteed.
Professional Staff
Our staff are all experts in facials. With a combined experience that's unmatched by any other day spa, you can depend on us for expert relief.
Wellness Experts
Our staff cares about what's important to you. We devote our energy into not only providing physical relief, but also helping you attain a better sense of wellness.
Your Needs Come First
We're not happy unless you are. We dedicate ourselves to helping Irvine residents experience the first-hand benefits of our facial services.
What Our Customers Say
Customer Reviews
Whether it's helping people defy the aging process or enjoying the satisfaction our guests get when they see and feel their rejuvenated skin, one thing is for certain: we're passionate about providing exceptional facials and delivering unbeatable customer service. We work hard to ensure each one of our guests is happy with their facial, and we go above and beyond for each and every one of them. But don't just take our word for it – see what some of our happy customers have to say.
Irvine Massage is hands down the best massage therapist in Irvine. After dealing with several different Irvine day spas, I picked up a membership here and I couldn't be happier. The staff is always friendly and knowledgable, and they work magic whenever I'm there. I feel like a completely different person after every visit!
This is my favorite massage therapist in Irvine. I spent so much time trying different day spas and massage therapists and I wish I would have found Irvine Massage sooner! If you want the best day spa experience possible, do yourself a favor and visit Irvine Massage. It was easily one of the best things I've ever done for myself.
I train fairly often – usually pretty vigorously too – and was dealing with some pretty achy joints and stiff muscles. A friend of mine recommended Irvine Massage. Their sports massage is like a miracle. I feel totally recovered after a session and could not believe what a difference it made.
Let's Get Started
Book Your Facial Today
Ready to turn back time? Our facial services can help. To get started, simply reach out to us to book your visit. Our team is very welcoming and inviting for every single person who sets foot through our door. You can depend on us when you need a facial that leaves you feeling brand new.
The best way to book your visit is by telephone. However, we also accept online bookings. Simply reach out and contact us and we'll have you one step closer to feeling amazing once more.