Phone:
(949) 943-1700
Hours:
Monday - Friday: 9am-10pm
Saturday: 9am-8pm
Sunday: 10am-8pm
Massage Services
Irvine Massages
Life gets hectic. When you need to unwind and let the stress melt from your body, there's no better treatment than a relaxing, soothing massage. Thankfully, we provide the best massages Irvine has to offer. With a wide array of massage packages, you'll have a hard time hanging onto the stress daily life can bring.
Our massage experts are masters of stress relief. From Swedish Massage to Deep Tissue massages, there's no amount of burden that can't be worked out with our delicate touch.
The team here at Irvine Massage prides itself on providing only the best massage and day spa services in Irvine, California. We're experts in the industry and are passionate about providing an unmatched massage experience.
Ready to say goodbye to stress and say hello to the new you? Book your visit at Irvine massage today. When you come through our doors and experience our spa and massage services, you'll wonder why you didn't do it sooner.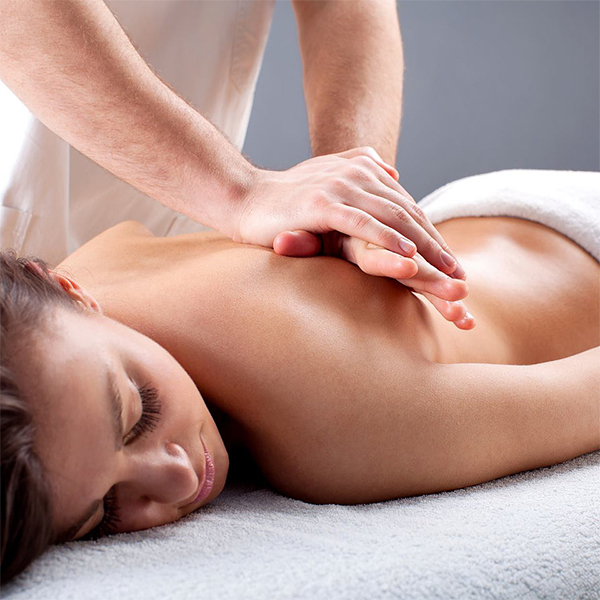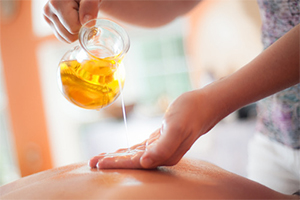 Whether you've had a long day or just need to let out some stress, our Swedish massage is just what you need. Come by and experience the many benefits of our Swedish massage, such as improved circulation, decreased stress and tension, and maximum relaxation.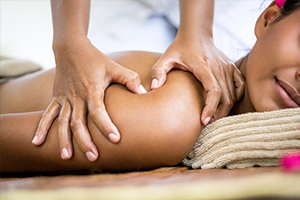 From tension to chronic pain, our deep tissue massages utilize slow, deep strokes that leverage specific pressure to your advantage. If you're experiencing pain or built-up stress, our deep tissue massage may be just what you need to feel anew once more.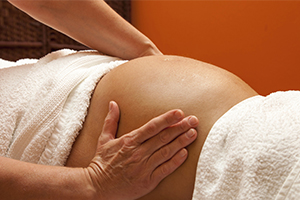 Expecting? While pregnancy is a beautiful thing, it can bring forth many discomforts such as back pain, nausea, and fatigue. Our pre-natal massage can help improve circulation and also help alleviate some of the discomfort you may be experiencing.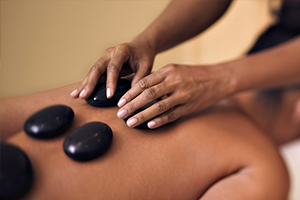 Experience the ultimate relief when you opt for our hot stone massage. Let the heat from the stones relax your muscles, improve your circulation, and help you achieve better overall wellness. Additionally, our hot stone massages are great for those looking to alleviate muscle tension and rejuvenate themselves.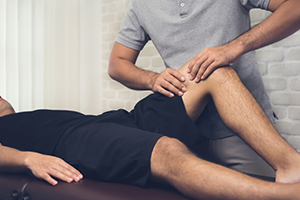 Our sports massage is designed to help improve recovery from strenuous exercises. If you partake in athletic training or have simply done too much in training, our sports massage is just what you need to reduce swelling and improve your range of motion. Why wait? We can help accelerate your recovery today!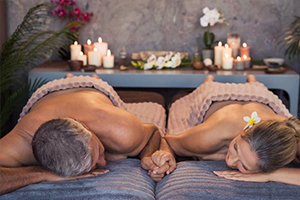 Perhaps the best thing about being a part of a couple is enjoying new experiences. Our couples massage will help you and your partner relax in an intimate setting as we massage away the stress and strain everyday life can bring. There's no better way to enjoy your partner's company than with a relaxing and soothing massage.
About Us
Voted #1 Best Massages in Irvine
Irvine Massage is proud to be voted the best massages Irvine has to offer. With an experienced team of massage therapists who possess unmatched expertise, we strive to provide each and every one of our customers with the ultimate massage experience.
From simple Swedish massages to in-depth sports massages, we have just what you need to help your body relax, repair, and heal. Additionally, we love giving our customers a great new sense of wellness. Although we're massage therapists by trade, we're stress relievers at heart.
Don't settle for less when it comes to your Irvine massage needs. You deserve the best. Irvine Massage wants you to unwind, relax, and achieve a new sense of well-being and relaxation. Book your visit with us today and we'll make sure it's the best decision you've ever made for your personal care.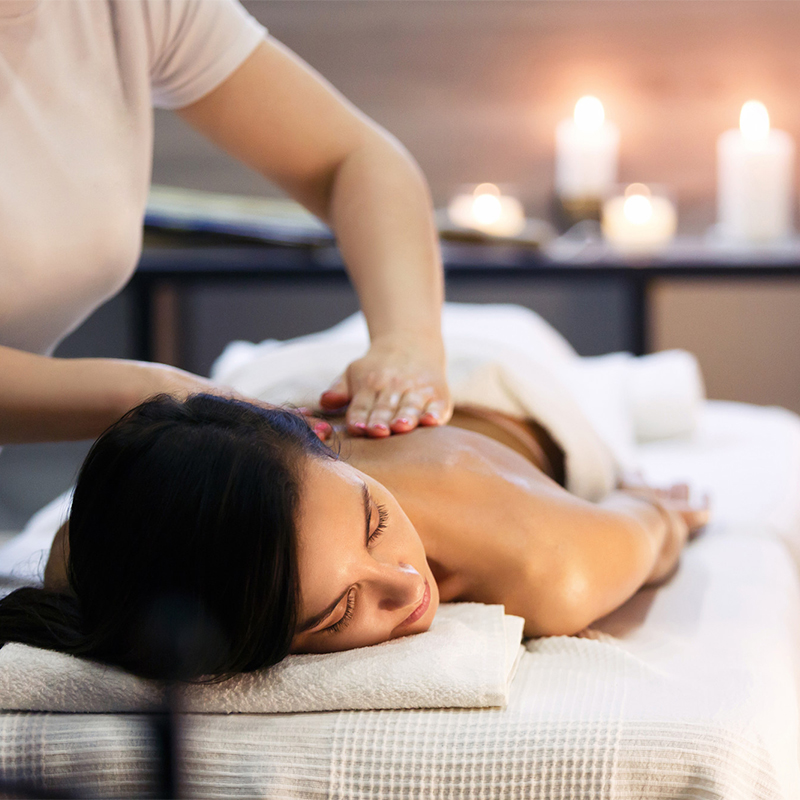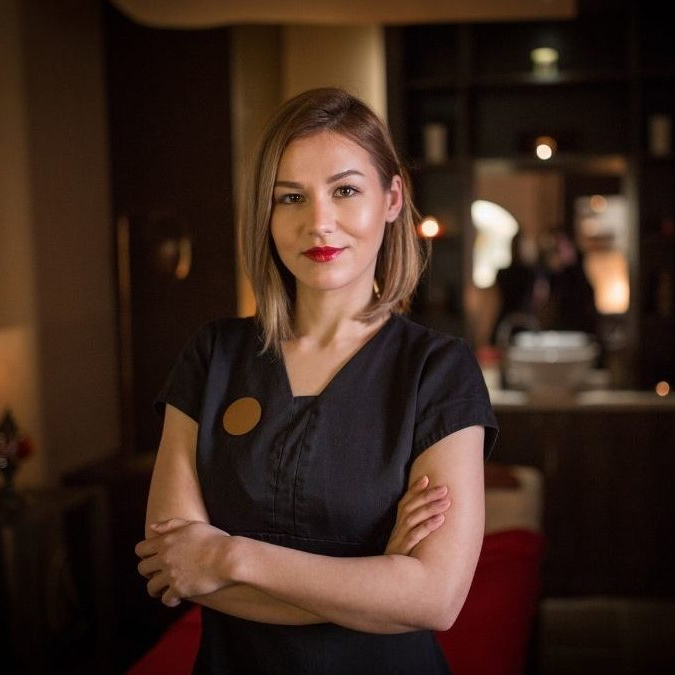 Why Choose Us?
Massage Therapist in Irvine Professional Staff
When you book a visit with a massage therapist, you want to be sure you're working with the best massage therapist Irvine has to offer. We've got good news for you: you don't need to look further than us.
The entire staff here at Irvine Massage excels at delivering an unbeatable experience that our customers love. Whether it's pain relief, stress relief, or self-care, our massage therapists devote 100% of their effort to ensuring you feel great and renewed.
Our team carries a wealth of knowledge and possesses unbeatable expertise when it comes to massage and spa services. We've helped countless Irvine residents gain a new sense of well-being with our massage services.
When the pressures of everyday life have you feeling overwhelmed, come by and enjoy what we have to offer. You can count on us to help you work the stress away with our stellar massage services.
Professional Staff
Our staff are all experts in massage therapy. With a combined experience that's unmatched by any other day spa, you can depend on us for expert relief.
Wellness Experts
Our staff cares about what's important to you. We devote our energy into not only providing physical relief, but also helping you attain a better sense of wellness.
Your Needs Come First
We're not happy unless you are. We dedicate ourselves to helping Irvine residents experience the first-hand benefits of our massage and spa services.
Reap The Benefits
Membership Privileges
Essential
$99
1 Essential Treatment per month
$129 REGULAR PRICE, $30 SAVINGS
Massage
Signature | Maternity – 60 min.
Premier
$129
1 Premier Treatment per month
$159 REGULAR PRICE, $30 SAVINGS
Massage
Signature | Maternity – 80 min.
Salt Stone | Deep Tissue | Sports – 60 min.
Ultimate
$149
1 Ultimate Treatment per month
$179 REGULAR PRICE, $30 SAVINGS
Massage
Signature – 100 min.
Salt Stone | Deep Tissue | Sports – 80 min.
Treat Yourself
Health and Wellness
Here at Irvine Massage, we strive to provide a relaxing and comfortable environment for all of our customers. We offer a variety of massage services that are designed to promote health and wellness. Our friendly and experienced staff are always available to answer any questions you may have.
Whether it's your first time visiting or you're a regular, our team is always inviting and welcoming to our guests. Possessing decades of experience, our goal is to provide a serene experience that improves the health and wellness of our members.
Our team of seasoned massage therapists is eager to help you restore a better sense of wellbeing. Whether you need a destressing massage or want to rejuvenate your skin with a facial, we've got what it takes to help you feel completely anew.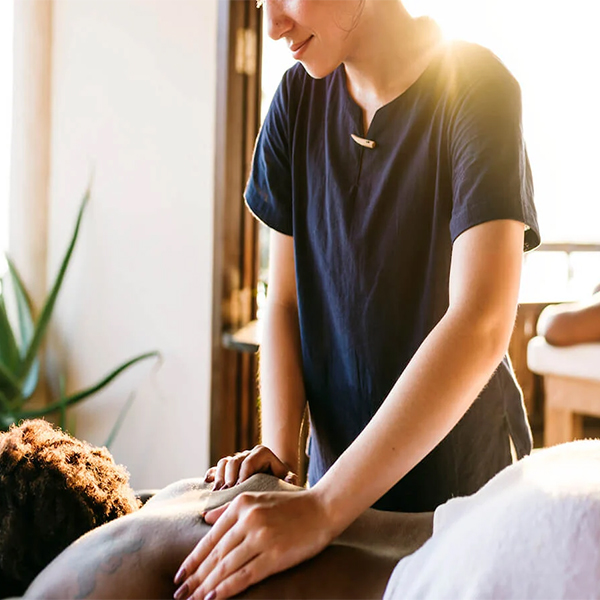 What Our Customers Say
Customer Reviews
With decades of experience and a passion for wellness, our staff has helped countless residents of Irvine with their massage and spa needs. It goes without saying that we've heard a thing or two about our service. Whether it's from a first-time visitor or a repeat customer, we always aim to deliver an experience you can't live without. Don't take our word for it, though – have a look at what some of our happy customers have to say about our massage services.
Irvine Massage is hands down the best massage therapist in Irvine. After dealing with several different Irvine day spas, I picked up a membership here and I couldn't be happier. The staff is always friendly and knowledgable, and they work magic whenever I'm there. I feel like a completely different person after every visit!
This is my favorite massage therapist in Irvine. I spent so much time trying different day spas and massage therapists and I wish I would have found Irvine Massage sooner! If you want the best day spa experience possible, do yourself a favor and visit Irvine Massage. It was easily one of the best things I've ever done for myself.
I train fairly often – usually pretty vigorously too – and was dealing with some pretty achy joints and stiff muscles. A friend of mine recommended Irvine Massage. Their sports massage is like a miracle. I feel totally recovered after a session and could not believe what a difference it made.
Let's Get Started
Book Your Irvine Massage Today
Ready to get started? Your gateway to relief is only a phone call away. If you've been feeling like you need a refresher, we're here to help. Irvine Massage is passionate about helping people feel great, and we promise that to each and every one of our customers.
Whether you need deep tissue work or simply want to enjoy the serenity of our spa, we have everything you need under one roof and we're eager to help you enjoy the benefits that await you.
The best way to book your visit is by telephone. However, we also accept online bookings. Simply reach out and contact us and we'll have you one step closer to feeling amazing once more.